78 Fabulous Photos of the Douglas DC-8-63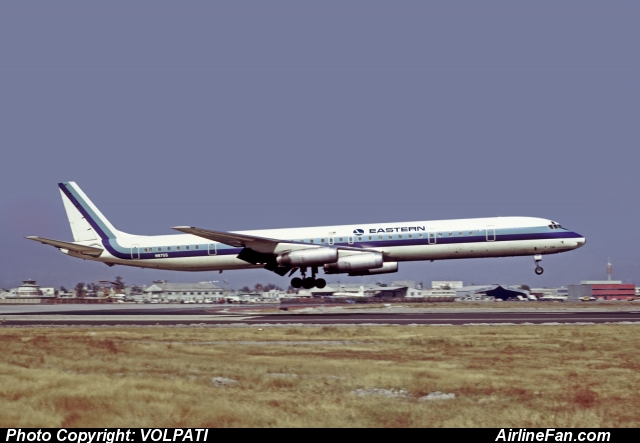 Back in April, 1965, Douglas announced three new stretched enhancements of their propular Douglas DC-8 jetliner. The three new types would be designated as the Douglas DC-8-61, the Douglas DC-8-62, and the Douglas DC-8-63. The new Douglas DC-8-63 (as well as the new DC-8-61) were both 38 feet longer than the standard DC-8, which had been produced since the late 1950s.
Douglas basically evolved the wing, engine and nacelle enhancements of the DC-8-62 onto a longer fuselage to provide a maximum passenger capacity onto a maximum range capability. And they called it the Douglas DC-8-63. By comparison, the DC-8-62 was for ultra long-range wth lesser passengers, and the DC-8-61 brought maximum passenger capacity for medium range domestic markets.
The higher rated JT3B-7 engines allowed a MTOW increase up to 350,000 pounds, and the Douglas DC-8-63 could carry 269 passengers over a 4,500 mile distance. Most airlines operated the DC-8-63 in a 249 seat configuration.
The Douglas DC-8-63PF version was built as a passenger carrying aircraft, but the wing and landing gear structure were engineered to a stronger freighter standard. Eastern Airlines bought six PF models. The logic in purchasing such an aircraft was that it could be easily and quickly converted to a full main-deck freighter, albeit without the weight penalty of a main deck cargo door. And it cost less than the cargo door configured Douglas DC-8-63CF.
A total of 107 Douglas DC-8-63 aircraft were built, making it the most popular of the Super series of DC-8s. The factory customers for the Douglas DC-8-63 included the following airliners: Air Canada, Air Congo, Airlift International, American Flyers, Atlantis, Canadian Pacific, Capitol International Airways, Eastern, Flying Tigers, Iberia, KLM, Overseas National, SAS, Seaboard World, Trans International, VIASA, and World Airways.
As was the case with many of the classic jetliners, the passenger carring Douglas DC-8-63 aircraft were retired and/or converted to cargo through the 1980s, and many were hush-kitted to meet stage III noise rules. The last passenger carrying DC-8-63s were retired in the early 1990s. It is not possible to say for certain which airline operated the very last passenger flight with a Douglas DC-8-62, but LAP Air Paraguay was one of the very last, as documented in the LAP Air Paraguay DC-8 DVD filmed in 1992.
Below are 78 fabulous photos of the Douglas DC-8-63 classic jetliner from our extensive aircraft image database. Which, by the way, are for sale in both digital and print format. If you are looking for 35mm kodachrome slides of Douglas DC-8-63 aircraft click here for huge selection.
WANTED: Top aviation photographers to join our team.
CLICK ON PICS for IMAGE PURCHASE / IMAGE DETAILS: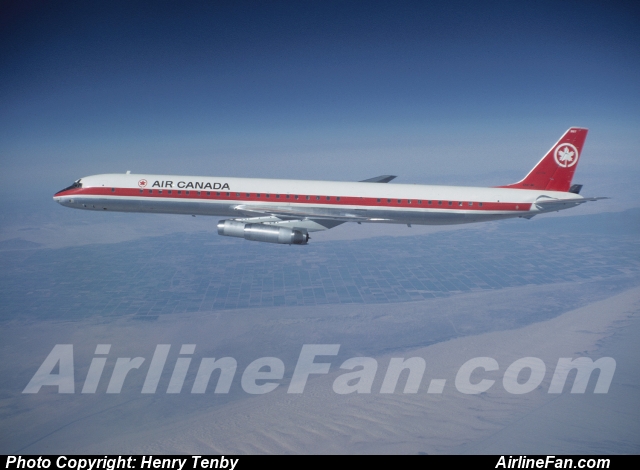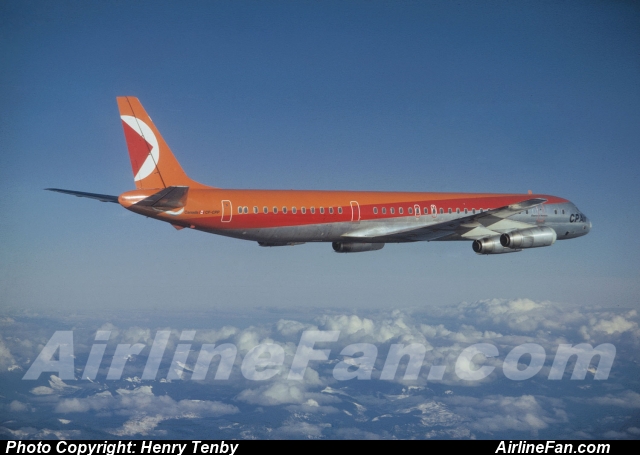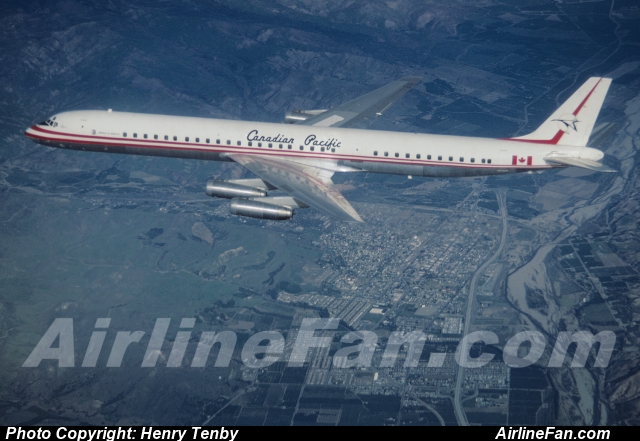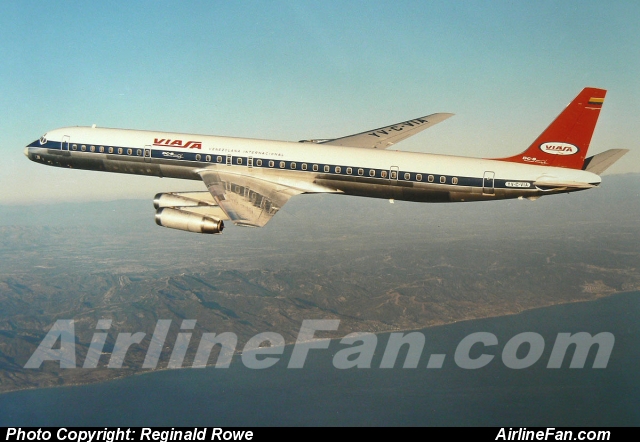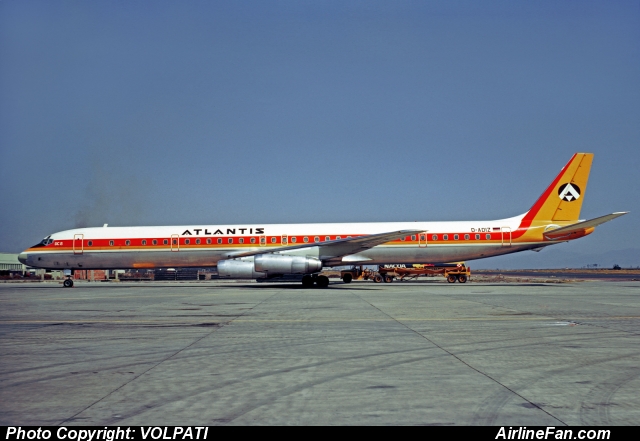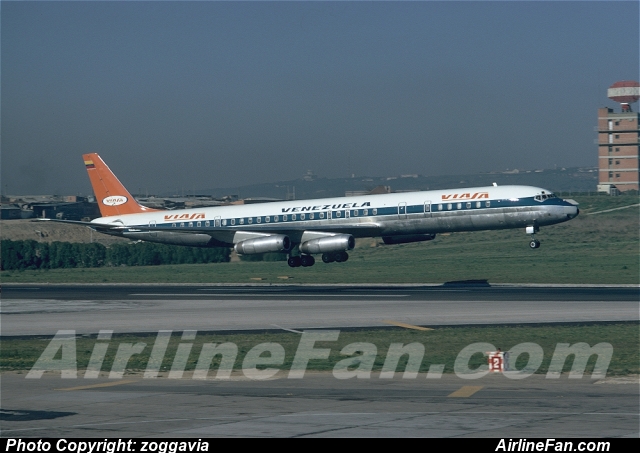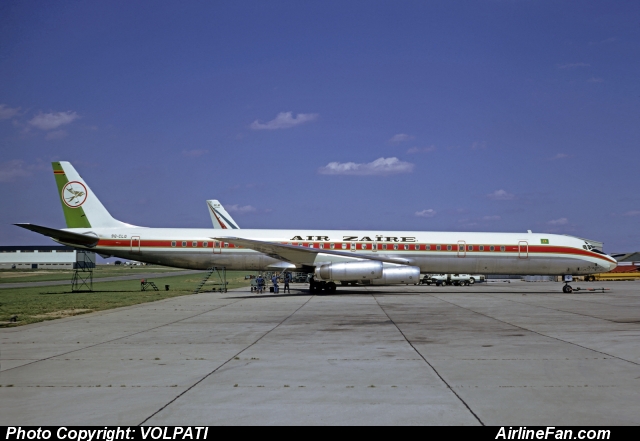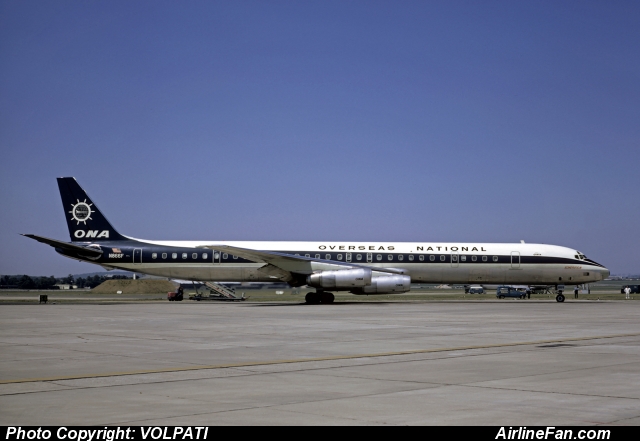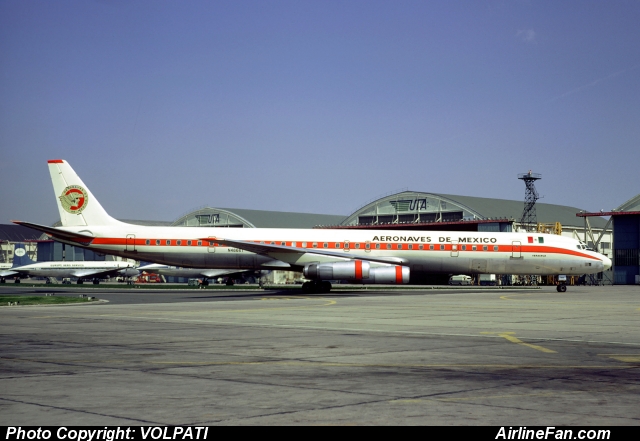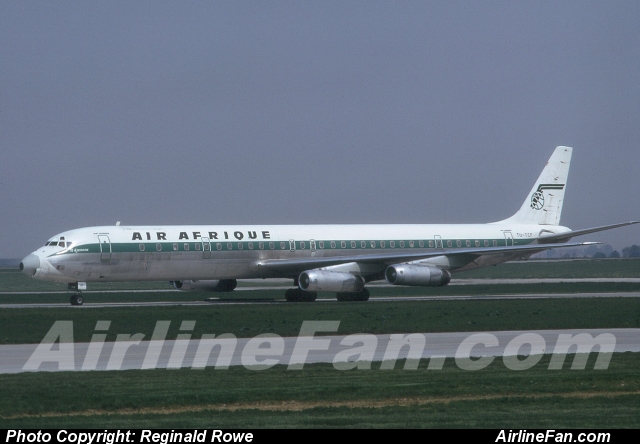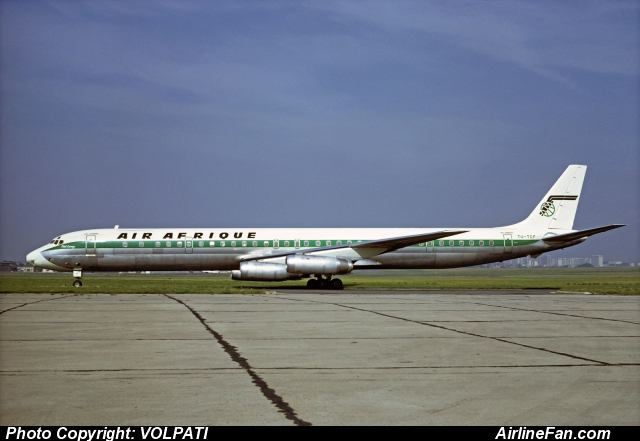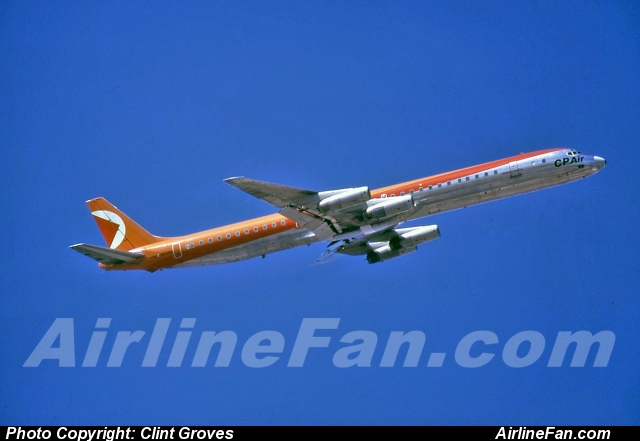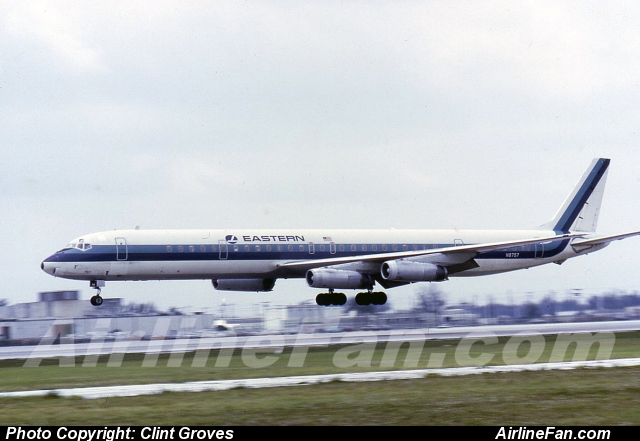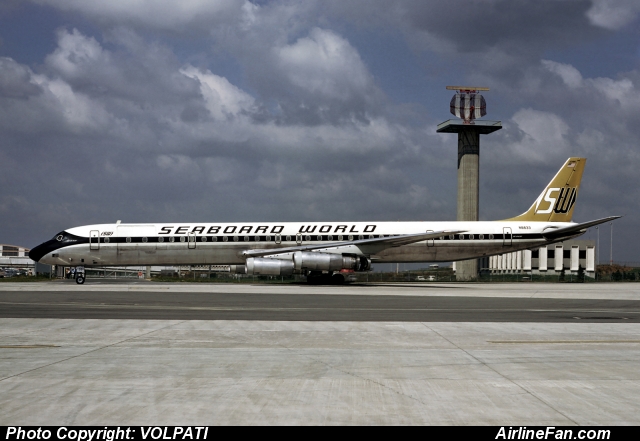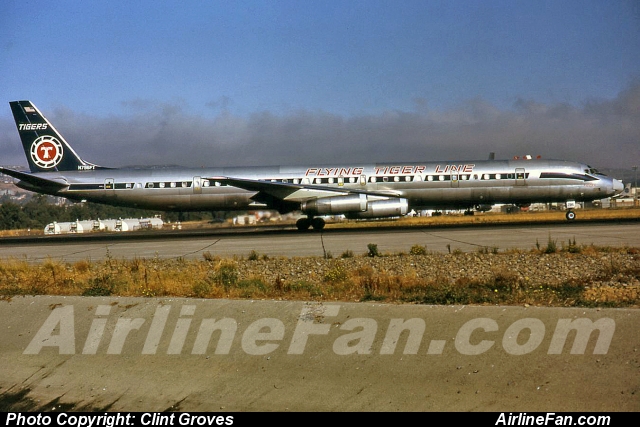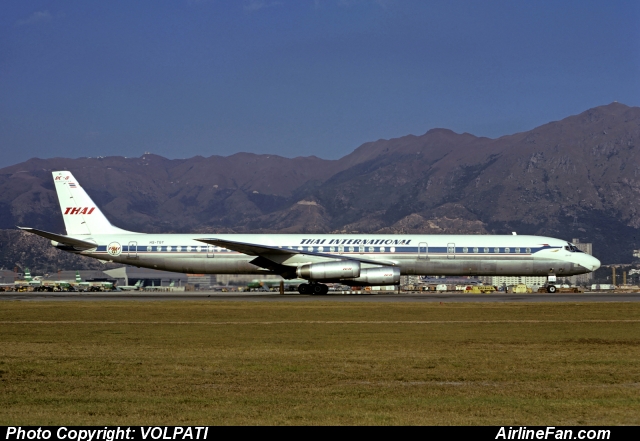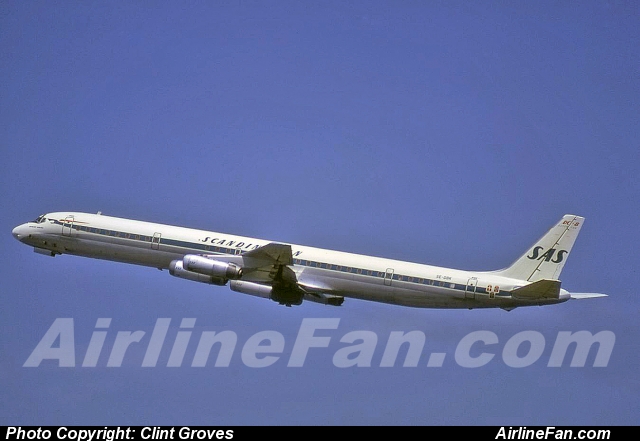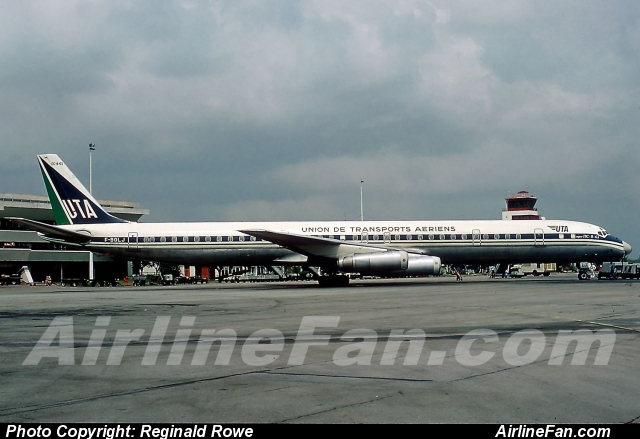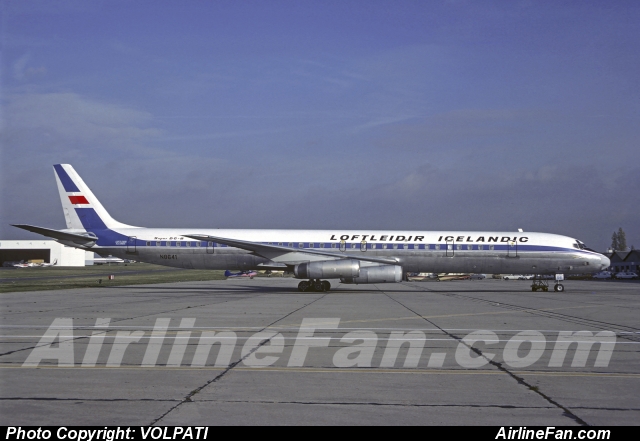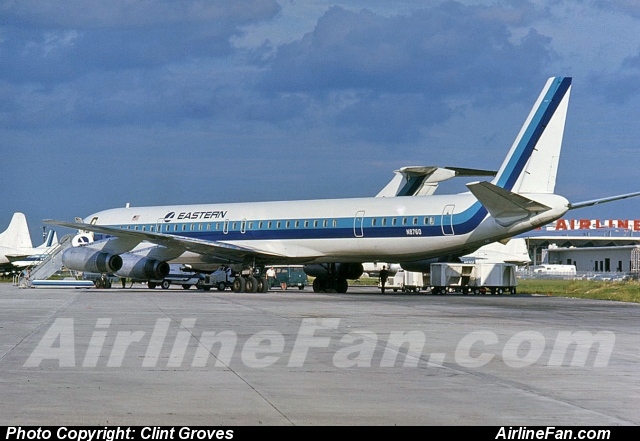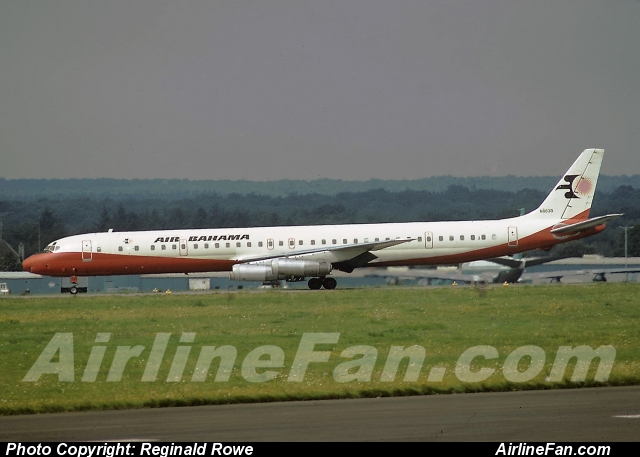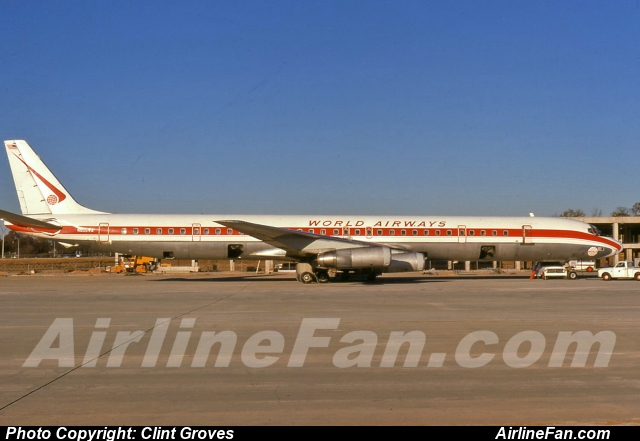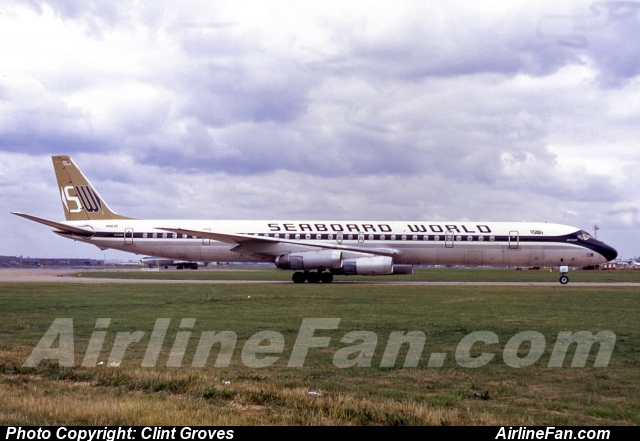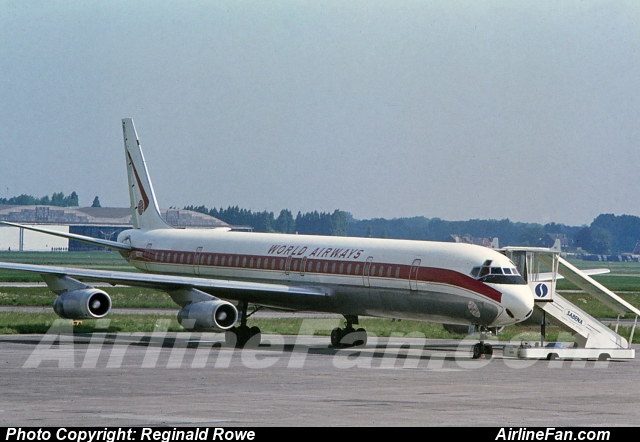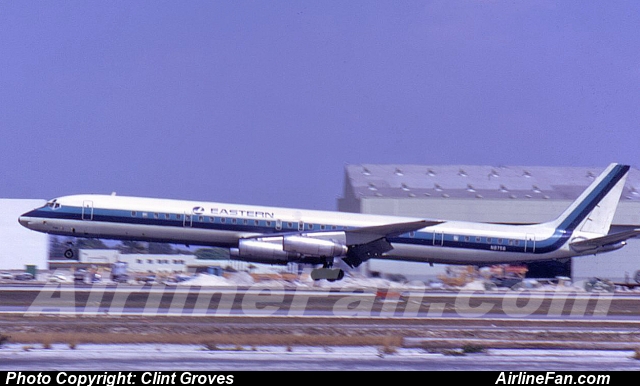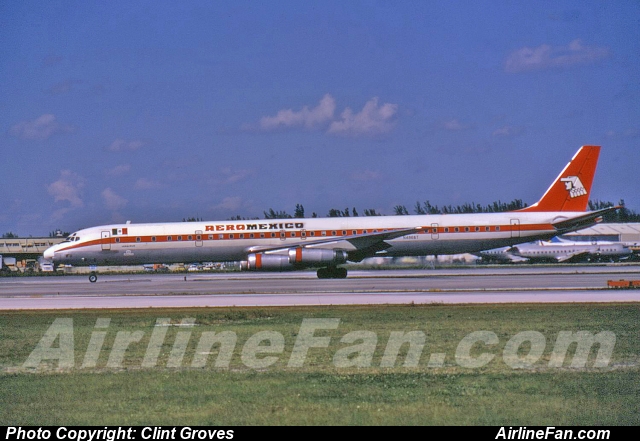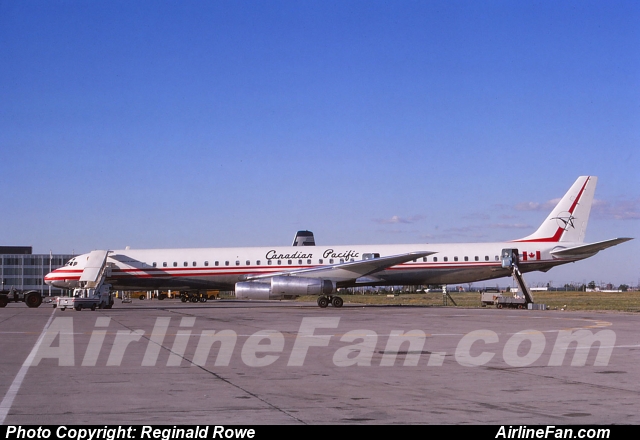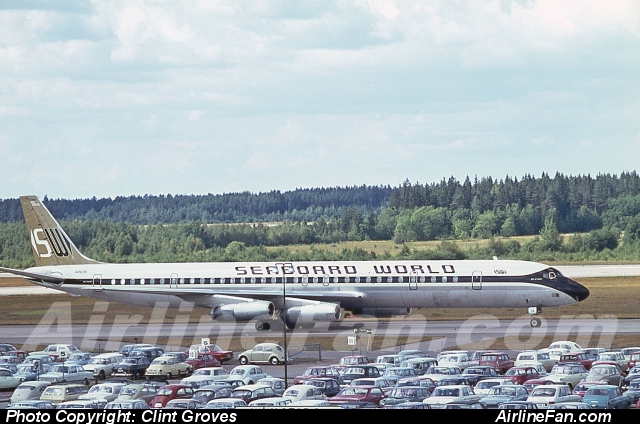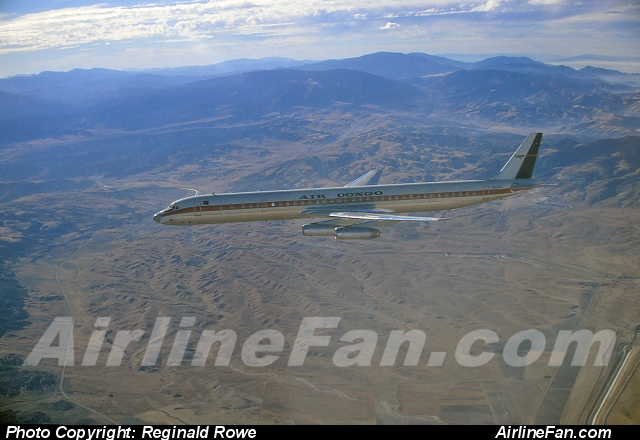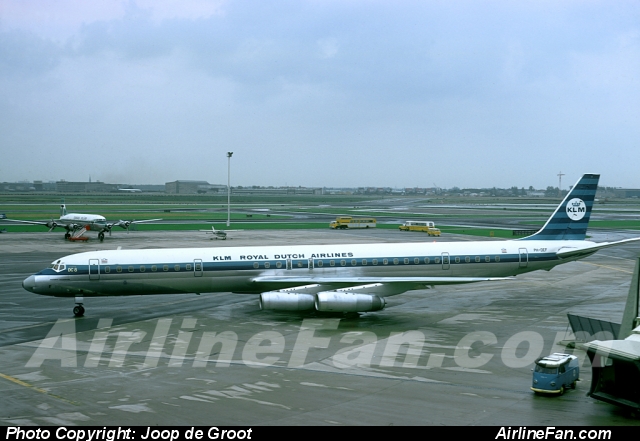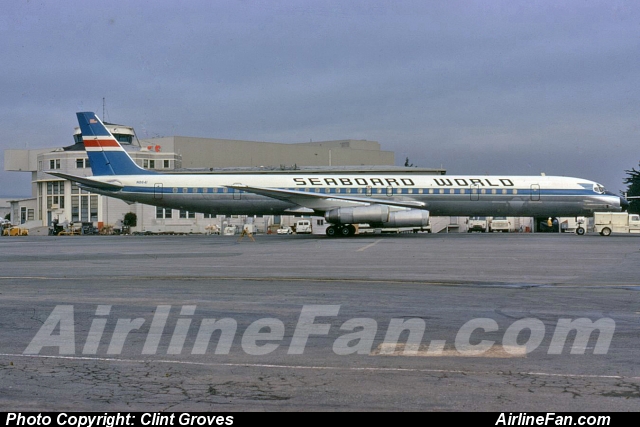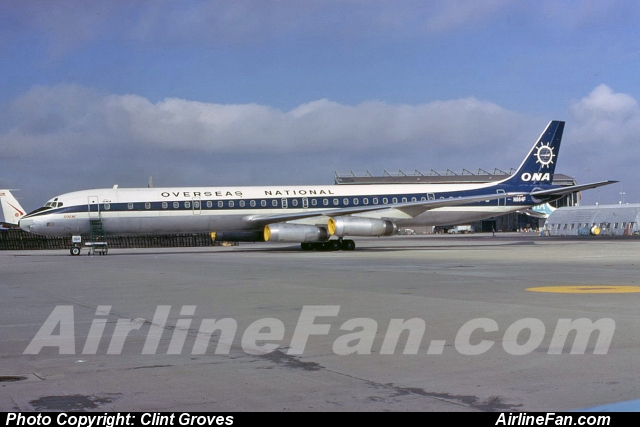 WANTED: Top aviation photographers to join our team.
To see all the Douglas DC-8-50 photos for sale
CLICK HERE
To see all the Douglas DC-8-61 photos for sale
CLICK HERE
To see all the Douglas DC-8-62 photos for sale
CLICK HERE
To see all the Douglas DC-8-63 photos for sale
CLICK HERE